COPAN

in the heart of são paulo, brazil, sits the 115 meter, 32-story high, edificio copan, not only an architectural wonder but an entity unto itself, a microcosm of everything the country stands for: the good, the bad and the ugly. filmmaker carine wallauer, a resident of copan, takes us deep into the matrix of brazils' largest residential building to discover the complexities of being in lockdown in a building with over 5000 residents, 220 employees, 1160 apartments, 24 elevators and it's own postal code. the building itself becomes the eyes through which we witness the growing pressure brazilians are under and becomes a microphone for the contrasting voices begging to be heard. this up close and personal story takes you past the doors and walls and into the intimate lives of the inhabitants living amidst a pandemic and having a shared human experience. through this lens, we shine a light on the growing division within a country that is being torn apart by corruption, populism, polarized politics and a collapsing democracy.




++++
status: on development

screenplay, direction and cinematography by carine wallauer
feature documentary
executive production by clario filmes in international co-production with totem media [NL]
on development
in 2020 we won the PROAC fund from sao paulo's state governement as a foment for the development of the film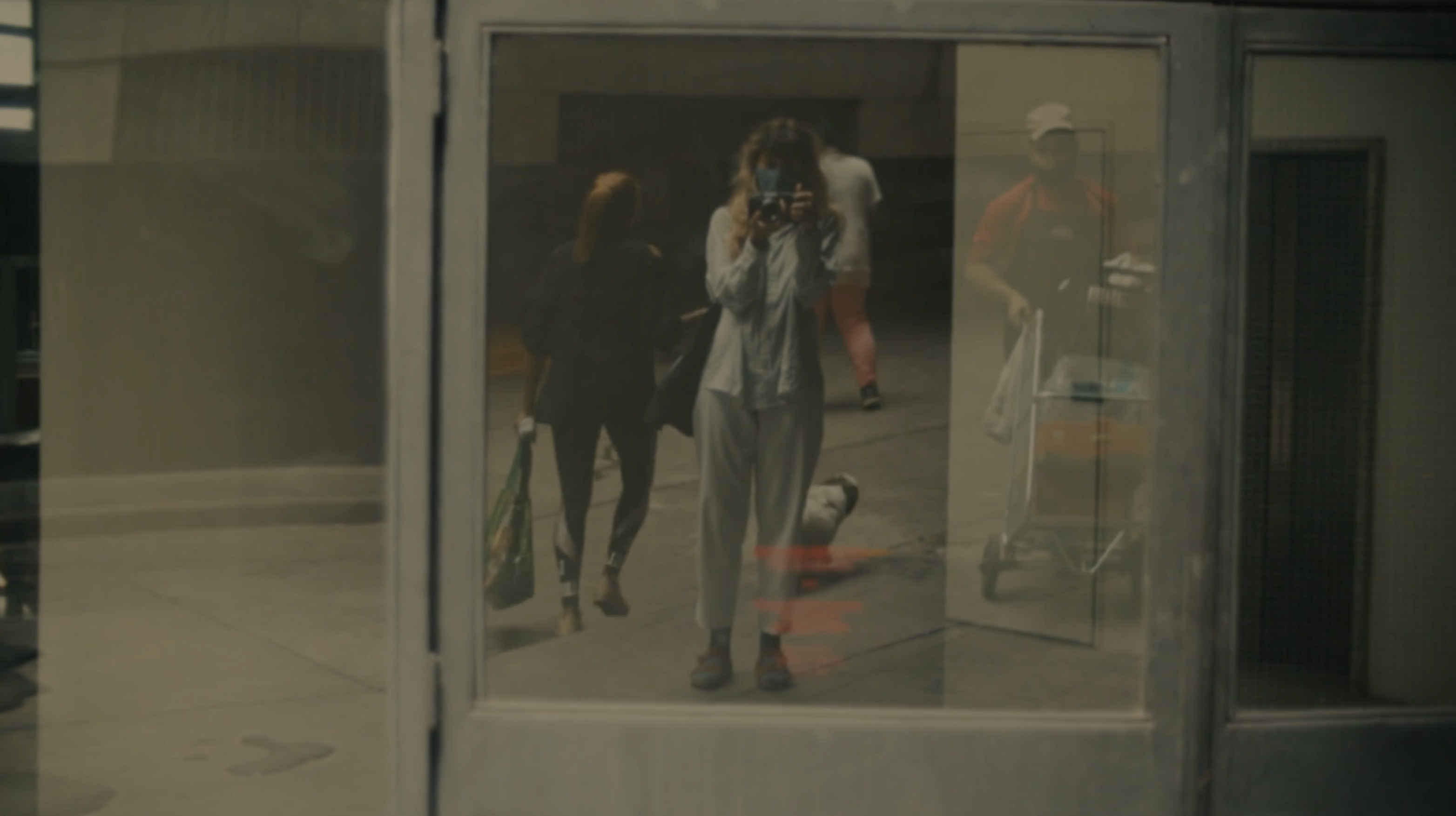 PANDEMIC HEROES
the story of five essential service's workers during the pandemic of covid-19. their fears and hopes inside the chaos of brazilian daily life.
comissioned by yahoo/verizon media
screenplay, direction and cinematography by carine wallauer
web series of short documentary
2020
IRMA
two sisters travel to southern Brazil in search of their father. on the way, they see mysterious beings, fossils and rare natural events. filled with magical images and sounds, the journey helps the two girls grow closer and a bit wiser.
world premiere
70 berlinale - berlin international film festival
festival
berlin international film festival
mostra internacional de sp
la roche-sur-yon international film festival
international film festival of tarragona
international filml festival of havana
mostra de cinema de tiradentes
nomination
berlin international film festival | best first feature
berlin international film festival | best first feature| best generation film
mostra internacional de sp | best first feature
la roche-sur-yon international film festival | best film
international film festival of tarragona | opera prime
international filml festival of havana | opera prima
mostra de cinema de tiradentes | mostra novos olhares
++++
status:
watch the trailer
directed by lu mazeto and vinicius lopes
cinematography by carine wallauer
executive production by patio vazio and jaque beltrami
feature, 2020
HUMAN PLAYGROUND

A documentary series about sport, culture and tradition. Play is an essential condition for culture, and in this new documentary series we'll portray progressive ways on how humans use sport today, for example, as a tool of empowerment and a form to express their culture.




++++
status: on development


directed by Tomas Kaan
brazilian episode directed by Paula Sachetta
brazilian episode cinematography by carine wallauer
documentary series
on development
GUARDIAS DA FLORESTA

guardiãs da floresta is a documentary series about female leaders, who are facing the struggle for the preservation of the environment and women's rights. quilombolas, indigenous, coconut breakers, extractivists, who fight for the maintenance of their traditional ways of life, for the life of the forest and the whole planet.




++++
status: on post production



directed by carol silvestrin
cinematography by carine wallauer
series documentary
on post production